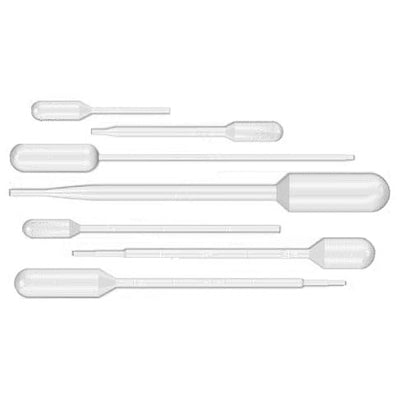 This product is NOT intended for use in electronic cigarettes, vaporizers or any vaping application.
These disposable transfer pipettes are perfect for one-time-use formulations where accuracy is not a concern. 7mL total volume, and 1-3mL graduation marks; sold in packs of 10. Perfect for the transfer of elqiuids into auxiliary containers, or dropping into tanks or onto coils. There are endless purposes for these in the lab, and endless uses for them to the DIY formulator. Inexpensive, disposable, easy to use. What more could you ask for?
Great tool!
These make blending my own juice flavor easy and clean. Glad I tried them!