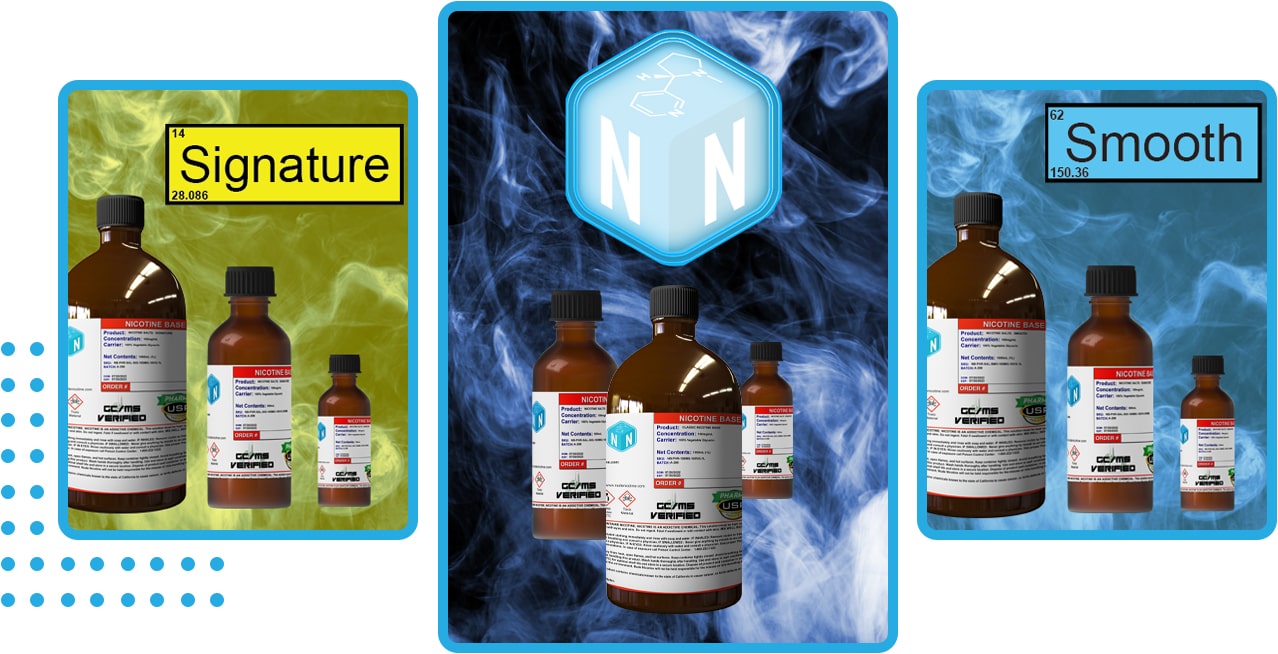 NN Retail DIY Nicotine is Back!
Nude Nicotine's DIY Retail is back, and here to stay! We have worked tirelessly to engineer our tobacco tax structure to be in compliance with all 50 state laws, as well as a shipping program that is compliant with the PACT act rules and regulations. Our most popular SKUs are in-stock and ready to ship!
To all of those who have patiently waited for us to resume our retail shipping with the ever-changing tobacco regulatory and taxation landscape - THANK YOU! At long last, our most popular Nicotine Bases and Nicotine Salts in 100mg/mL are available on the website for purchase and shipment to all 50 states (and internationally). In-compliance with the PACT act and state tax law, tobacco tax rates have been built into the products we ship, so no need to worry about hidden fees upon checkout. Our team has prepared and are ready to file taxes federally and in all states, so no blackouts are anticipated!

All SKUs that are listed on the website are available to ship immediately and held in freezer-cold-storage ready to ship. If for some reason you do not see the product you would prefer to purchase, i.e. a custom nicotine strength or PG/VG ratio, please don't hesitate to send us an email at askachemist@nudenicotine.com for a prompt response on the lead time for a custom blend.

In addition, we have made some light changes to our website to make your NN experience more streamlined and easier to navigate. We hope that you find these changes helpful to use and peruse. Please let us know if you feel we can improve upon the layout/design of our online store in any fashion - we welcome and appreciate your feedback!
Cheers and thank you to all of our supporters, DIY fans, and committed customers - we appreciate you and apologize for the long wait in resuming our retail sales.