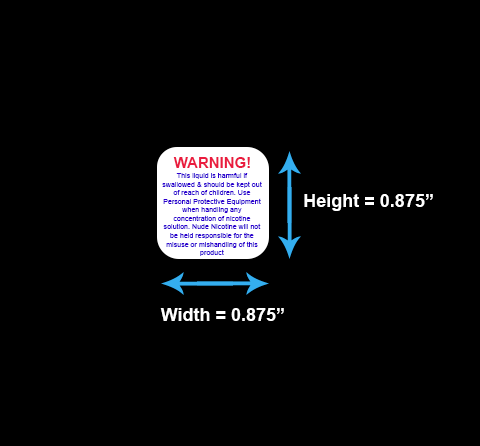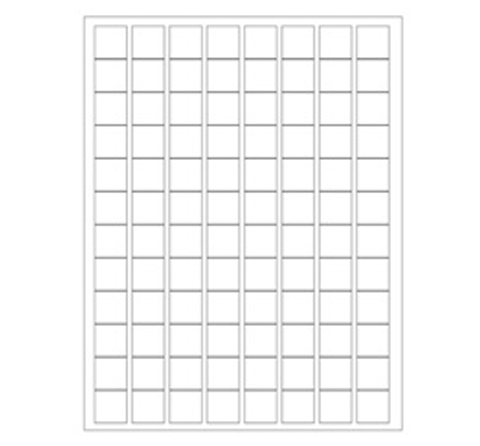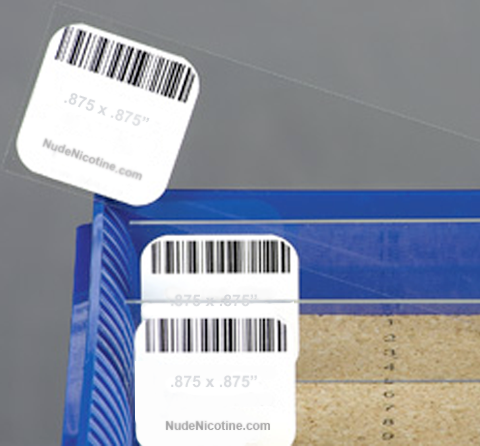 This product is NOT intended for use in electronic cigarettes, vaporizers or any vaping application.
This is why we love our biotech partners. These labels are normally loved in the laboratory for their resistance to cryogenic freezing and boiling, as well most solvents. Put in simpler terms, these labels WILL NOT lose their adhesiveness, and ink applied by a laser printer WILL NOT fade! We use these DivBio labels on every Nude Nicotine product that requires labeling. We personally love them because our inventory goes through multiple freezes and thaw processes, all of which these labels can withstand. We can even apply the labels to wet or frozen bottles! The adhesive will not run or stick to the surface. Removing the labels will leave a residue-free surface and are reusable if removed properly. We hope all DIY'ers have the opportunity to give these labels a try! They are recommended for use with laser printers, but inkjet printers will work. However, the ink adhesion will not last as long as the laser-printed labels. Sheets are 8.5 x 11 for standard printers.  0.875 x 0.875-inch labels contain 96 labels per sheet. We also have blank Microsoft Word templates for your use as well.
Click here
to download a template for the 0.875 x 0.875-inch labels. Enjoy!