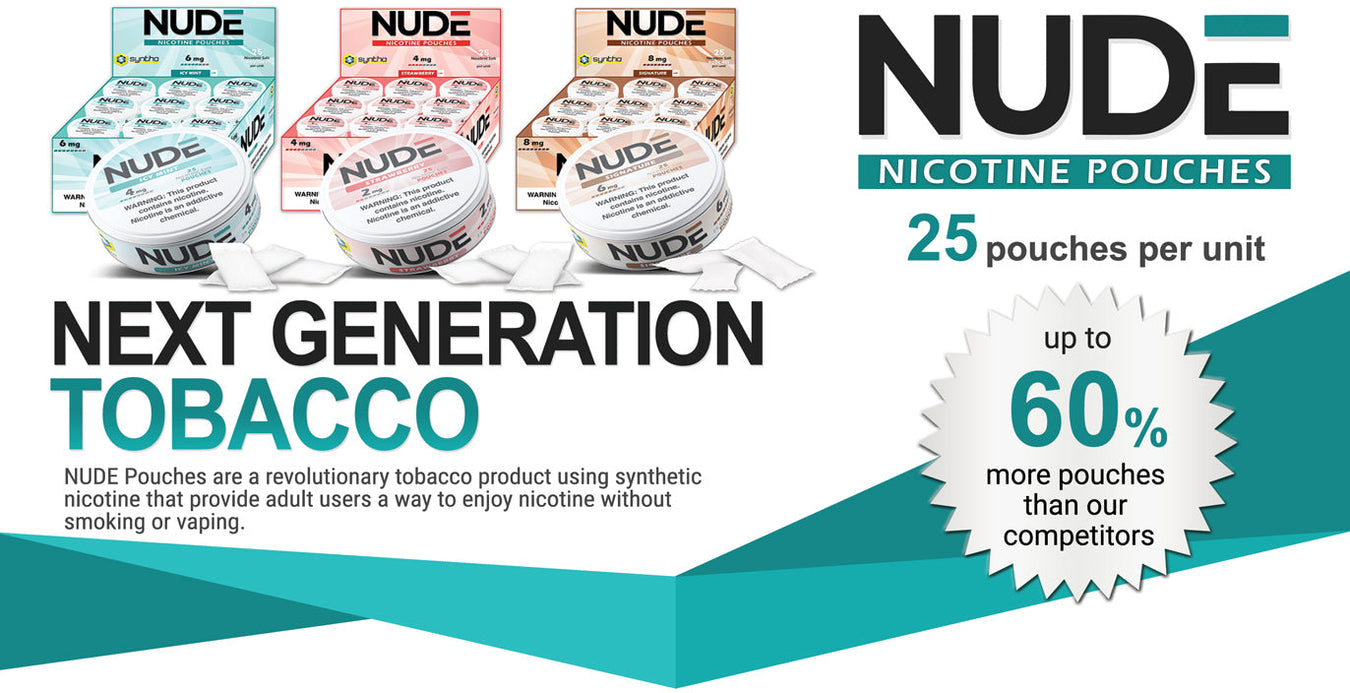 Why NUDE Pouches?
NUDE Pouches are a unique nicotine enjoyment experience, packed with long-lasting flavor. Our flavors are specifically designed with your satisfaction in mind and will last the duration of your pouch experience.
Low water content – NUDE Pouches have a longer shelf-life than is expected due to the low moisture content of the formula. Our product is shelf stable upwards of one year and is currently undergoing an extended 3-year stability study to publish our findings.
Refined nicotine delivery – NUDE Pouches contain our patented nicotine salt formula which satisfies nicotine cravings more quickly than the competition.