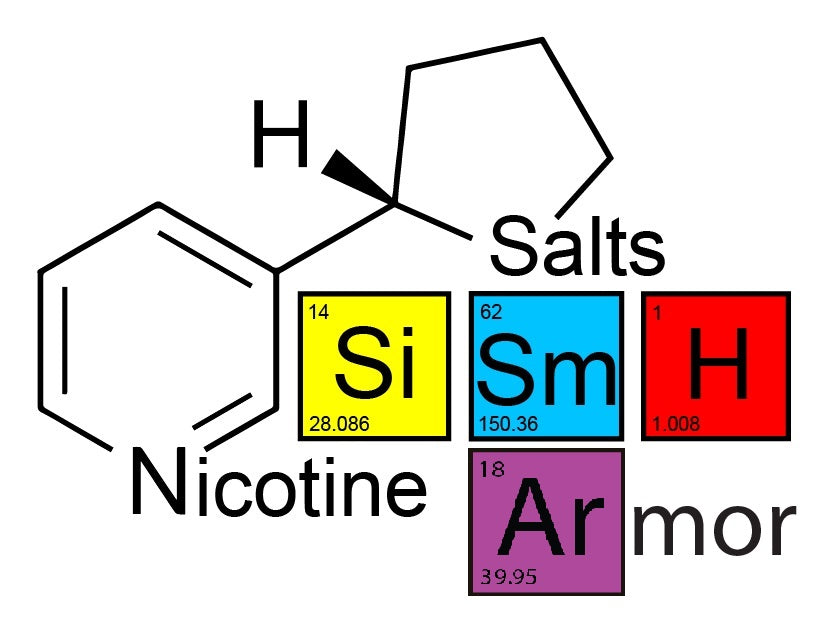 New Product Release - Nude ARMOR Nicotine Salts
We are pleased to announce the release of one of our most requested Products, our Patented Nicotine Salts™ formulae combined with our ARMOR v1 and ARMOR v2 packaging! Nude Nicotine is committed to offering not only the best nicotine solutions available but providing meaningful solutions when it comes to the long term storage of our products.
You can easily find these variations under the Products>Nicotine menu selection!
Nicotine is the heart and soul of everything we do here at Nude Nicotine and we identified a solution very early on to help with the delicate nature of nicotine, when we first released our ARMOR v1 series of products it revolutionized the way people think about the storage of their nicotine base, left on its own nicotine has a tendency to oxidize very quickly and by replacing with oxygen with heavier argon we significantly increased the shelf life of our solutions.
With our ARMOR v2 series we looked at packaging and we sought to tackle the problem of both oxidation as well as a convenient way to dispense the solution, the inclusion an inlet it allowed us to offer a packaging option that both kept oxygen out while being used as well as made the bottle spill resistant.